The 2-In-1 iPhone & AirPods Case helps you to protect and protect your AirPods and iPhone in one case!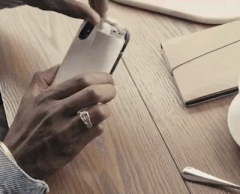 Get the peace of mind that your AirPods will never be lost again and make sure they are visible, safe and ready on the go. A station that holds your AirPods all in one easy-to-use unit is fitted with the 2-In-1 iPhone & AirPods Case. This iPhone case is compatible with models 1 and 2 of most iPhone models, as well as AirPods.


A lightweight and high-strength build that protects your electronics like no other is the 2-in-1 iPhone & AirPods Case. The system and pods can be protected from drops and bumps by this adapter. Plus, raised edges across the screen provide your cell phone with extra security.
CARACTERISTICS:
AIRPODS AND IPHONE TOGETHER- Backup systems for iPhones and AirPods.
Safety-Protecting the handset and pods from accidental drops from cuts, debris, oil, and security damage.
CONVENIENCE- allows you to make your AirPods readily accessible, along with the device.
Compact, lightweight, and robust
Good for mobile phones, a good feeling on the handle, protection for the whole body